Honda Wheel Alignment in Ypsilanti, MI

Are you experiencing dissatisfying performance out of your Honda vehicle? Are you finding that you're not moving as steadily or as straight as you did when your model was fresh off of the lot? Don't despair, this could be a fairly common issue, easily corrected by Fischer Honda's wheel alignment service! In no time at all, you'll be moving more steadily and more comfortably, so stop by soon for an inspection.
Do I Need a Wheel Alignment?
You don't need to be a mechanical expert to know if you need to come into our service bay for maintenance. In fact, all it takes is listening to the noticeable signs coming from your Honda. Whenever you're on the road, your car takes a bit of wear. But if you're on rough roads, with bumpy potholes and uneven levels, you can actually knock your wheels out of their proper configuration. This can result in your vehicle pulling to one side, requiring you to frequently correct your path of travel. It also can cause a shaky, vibrating steering wheel that will be even more noticeable when you're moving at high speeds. These can not only affect the enjoyment of your drive, but also result in worse gas mileage and handling. So, if you're noticing any of the signs that we've mentioned, it might be time to come in!
Service at Fischer Honda
Soon after pulling into our service bay, you'll be greeted by one of our expert mechanics. They will go over what maintenance you need before directing you to our comfortable lounge area to wait while we get to work. We will raise your vehicle and return your wheels to their proper configuration. While we're at it and already have your Honda elevated, we'll probably also check out the wear on your tire treads, your brake pads, and fluid levels. If anything looks like it might soon need service, we'll consult with you so you can easily complete multiple important tasks in one visit.
Online Features
Before visiting us at Fischer Honda, be sure you take a look at our online Service Department. This virtual shop allows you to schedule an appointment so you don't have to wait once you arrive at our dealership. You can also use the Ask a Tech form to direct your specific queries to one of our experts. Need a specific component for a DIY project? We have a well-stocked Parts Department that will order anything we don't already have. And finally, don't forget to look through our current Service Specials, which can save you money whenever you come in for a service job.
Treat yourself and your passengers to the quality drive your Honda should be delivering. Make sure you come into Fischer Honda for Honda wheel alignment service in Ypsilanti, MI, and enjoy smooth sailing for years to come! Our Service Department is open six days a week during convenient hours.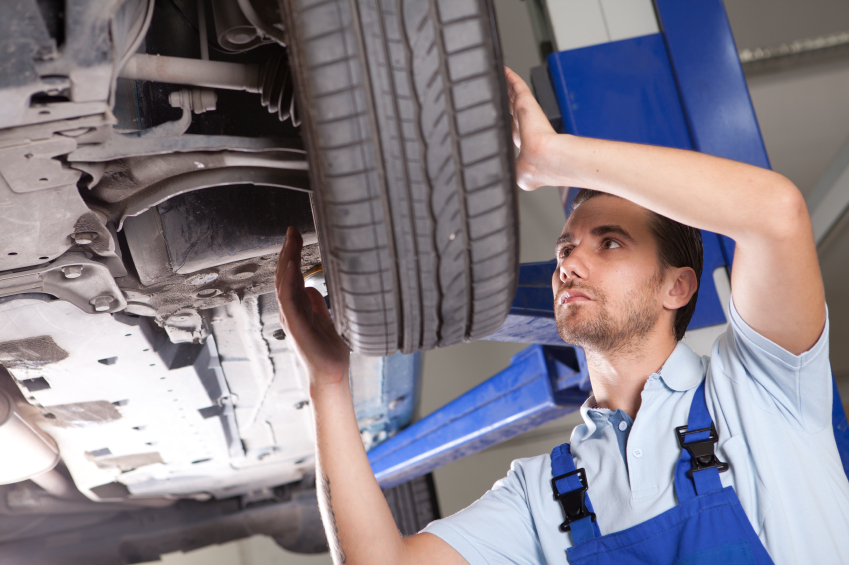 Service Hours
734-547-6736
| | |
| --- | --- |
| Monday | 7:30 am - 6:00 pm |
| Tuesday | 7:30 am - 6:00 pm |
| Wednesday | 7:30 am - 6:00 pm |
| Thursday | 7:30 am - 6:00 pm |
| Friday | 7:30 am - 6:00 pm |
| Saturday | Closed |
| Sunday | Closed |