Honda Tire Rotation Service in Ypsilanti, MI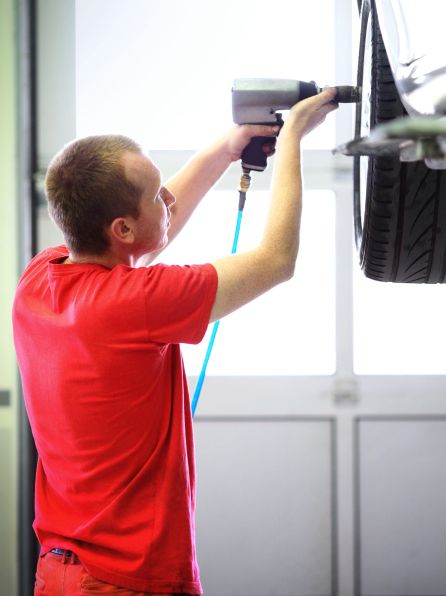 Sales Hours
734-646-6421
| | |
| --- | --- |
| Monday | 9:00 am - 8:00 pm |
| Tuesday | 9:00 am - 6:00 pm |
| Wednesday | 9:00 am - 6:00 pm |
| Thursday | 9:00 am - 8:00 pm |
| Friday | 9:00 am - 6:00 pm |
| Saturday | 10:00 am - 5:00 pm |
| Sunday | Closed |
Few components of your vehicle are more important than your tires. Providing the traction and control that you need to stay safely in command on the road, these four pieces of rubber require routine care and attention. Luckily, the service department at Fischer Honda is happy to take care of this for you! Simply bring your Honda by whenever is convenient for you, or schedule an appointment ahead of time to fit us into your busy day.
Rotating Your Tires
When we perform a tire rotation for you, we'll be doing exactly what it sounds like — moving each tire to a new position on your vehicle. This is definitely a service that is best handled by professionals, since we'll need to raise your entire car up into the air in order to disconnect each of your tires. Your Honda will be in the knowledgeable and capable hands of our service staff, who will also be able to take a look at the undercarriage of your vehicle while it's elevated and let you know of any related maintenance that we can take care of at the same time. And if we determine that any of your tires could use a replacement, we'll get to work installing or ordering them right away.
Why Do I Need a Tire Rotation?
Since it's a pretty basic procedure on the surface, you may be wondering what the point of rotating your tires is. Basically, the main reason is that not every tire goes through the same experience on the road. For instance, those in front tend to wear down more quickly because they're being pushed into the ground with more force due to the weight of your engine. Similarly, tires on the right side of your vehicle usually take on more stress over time because we typically take right turns at a lower speed than left turns. These factors and more mean that your tires are wearing down at different rates, with some losing traction more quickly than others. This is why it's important that the same tires don't stay in the most taxing positions all the time, which rotation prevents from happening.
Service Department
The Service Department at Fischer Honda is an excellent resource for all of your maintenance needs. In addition to allowing you to choose an appointment time, our website also features an Ask a Tech form, which you can use to submit questions to our service staff and receive answers that will help you determine if you should bring your vehicle in. If you are going to visit us, be sure to have a look at all of our current service specials! You'll find them under the "Service" tab of our website, covering a wide range of procedures and saving you money. We also house a Parts Department that's ready to help you with any replacements or accessories you might need.
If you've been looking for Honda tire rotation service in Ypsilanti, MI, you can end your search at Fischer Honda! We're looking forward to assisting you with whatever maintenance procedures your vehicle requires.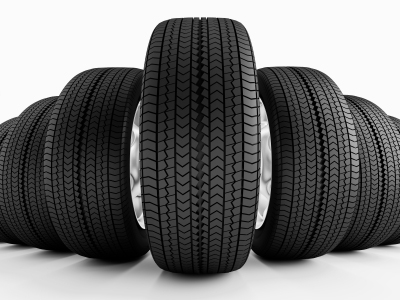 Testimonials
GOOGLE
7-14-2020
GOOGLE
7-1-2020
GOOGLE
6-18-2020
GOOGLE
6-17-2020
GOOGLE
6-12-2020
GOOGLE
6-4-2020
GOOGLE
5-17-2020
YAHOO
5-9-2020
YELP
5-9-2020
GOOGLE
3-18-2020
GOOGLE
3-13-2020
GOOGLE
2-25-2020
GOOGLE
2-25-2020
GOOGLE
2-22-2020
"Always Fantastic"
DEALERRATER
1-21-2020
GOOGLE
1-21-2020
GOOGLE
1-11-2020
GOOGLE
1-4-2020
GOOGLE
1-4-2020
GOOGLE
1-3-2020
GOOGLE
1-3-2020
GOOGLE
1-1-2020
"Great Service"
DEALERRATER
12-31-2019
GOOGLE
12-31-2019
GOOGLE
12-31-2019
GOOGLE
12-28-2019
"Great service. "
DEALERRATER
12-27-2019
GOOGLE
12-27-2019
GOOGLE
12-23-2019
GOOGLE
12-22-2019
Read More