Honda Battery Test in Ypsilanti, MI

If you want your automobile to last you for years and years after you purchase it, you'll need to make sure to bring it in for maintenance to prevent any damaging results. This will not only promote longevity in your vehicle, but will also ensure that you're safer whenever you're out on the road, which is the most important thing. Today, we at Fischer Honda want to remind you to bring in your Honda for battery tests to make sure that everything is working as it should be.
When Should I Test My Battery?
Luckily, there are some fairly obvious signs when your battery is starting to become drained. Think about the cell phone that you use. When these start to become very low on battery, their performance suffers. Their brightness goes down, and speed starts to slow. Automobiles have very similar reactions when their batteries are low. You might notice that the interior lights and dashboard symbols are becoming dimmer than they used to be, and that climate settings like your heat and AC are less powerful than you remember. Most noticeable of all, a dying battery can cause your engine to take far longer to start than it used to. If you're driving a particularly new model, you might eventually get a warning light that indicates your battery is low, but this is not always the case. To prevent things from getting this far, be sure to replace your battery between three and five years, or check your Owner's Manual for model-specific instructions.
Parts Department
Do you have personal projects you might be working on? We're always eager to help out someone trying to do things themselves with our Parts Department. Whether you're doing a custom build, a vintage restoration, or just want to complete a repair on your own, you'll find what you need at Fischer Honda. We don't just have batteries, but tires, air filters, muflers, and much more. And if it's a rarer piece not commonly carried in stores, you can place an order through us and we'll try to track down exactly what you need! Whatever the case may be, make sure that you look at the specials we're offering. You don't want to miss out on any deals that might save you some of your hard-earned cash.
Service
Service at Fischer Honda is an absolute breeze. You can easily schedule your appointment online so that there's minimal waiting once you arrive. You'll quickly be ushered into our service bay and greeted by one of our expert technicians. They'll review what maintenance you've scheduled and proceed with testing your battery. We'll then determine whether you might need a new one, or if yours will do for a longer period of time. While you're here, we're more than willing to check on other maintenance hotspots like your brake pads, fluid levels, engine air filters, and more. If we see anything that doesn't look quite up to snuff, we'll let you know and wait for your direction on how to proceed.
Make sure your vehicle runs as powerfully as possible. Schedule a Honda battery test in Ypsilanti, MI, today with Fischer Honda. We're located at 15 East Michigan Avenue in Ypsilanti, MI. See you soon!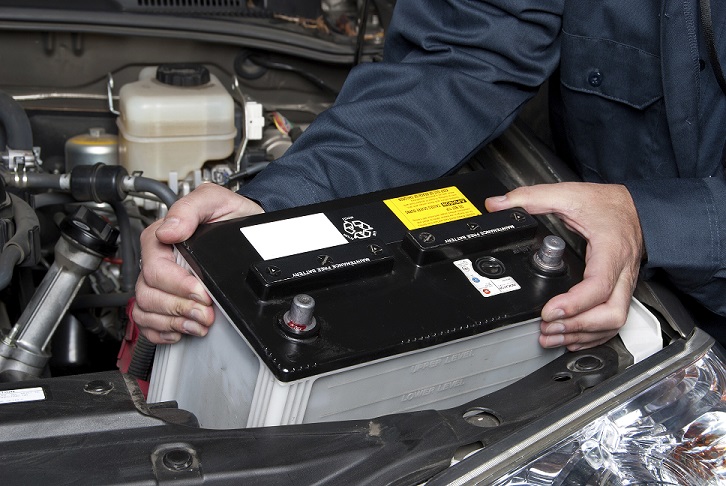 Service Hours
734-547-6736
| | |
| --- | --- |
| Monday | 7:30 am - 6:00 pm |
| Tuesday | 7:30 am - 6:00 pm |
| Wednesday | 7:30 am - 6:00 pm |
| Thursday | 7:30 am - 6:00 pm |
| Friday | 7:30 am - 6:00 pm |
| Saturday | Closed |
| Sunday | Closed |
Testimonials
GOOGLE
6-12-2020
GOOGLE
6-4-2020
GOOGLE
5-17-2020
YAHOO
5-9-2020
YELP
5-9-2020
GOOGLE
3-18-2020
GOOGLE
3-13-2020
GOOGLE
2-25-2020
GOOGLE
2-25-2020
GOOGLE
2-22-2020
"Always Fantastic"
DEALERRATER
1-21-2020
GOOGLE
1-21-2020
GOOGLE
1-11-2020
GOOGLE
1-4-2020
GOOGLE
1-4-2020
GOOGLE
1-3-2020
GOOGLE
1-3-2020
GOOGLE
1-1-2020
"Great Service"
DEALERRATER
12-31-2019
GOOGLE
12-31-2019
GOOGLE
12-31-2019
GOOGLE
12-28-2019
"Great service. "
DEALERRATER
12-27-2019
GOOGLE
12-27-2019
GOOGLE
12-23-2019
GOOGLE
12-22-2019
GOOGLE
12-22-2019
GOOGLE
12-22-2019
"Did an excellent job fixing vehicle. Only thing that went..."
DEALERRATER
12-20-2019
GOOGLE
12-20-2019
GOOGLE
12-18-2019
GOOGLE
12-18-2019
Read More