Apple CarPlay® Overview
If you're looking an iPhone® user for a safe and seamless way to enjoy your favorite vehicle apps on the go, Apple CarPlay®1 has you covered. The great news? It's available on almost all new models2, so you can get the vehicle you need and the connectivity you want! Learn more with our quick overview or give us a call at 734-483-0323!
What is Apple CarPlay?
To start, we'll cover what Apple CarPlay does. Using advanced technology, CarPlay brings the interface, aka the apps and saved data, to the center stack touchscreen of your vehicle. This means that you can access a saved map, find the contact info for a friend or family member to give them a call, que up your favorite music playlist, and much more, all while leaving your phone safety tucked away. Taking it a step further is Siri Voice Control, which takes away the need to lift your fingers from the steering wheel – just make an audible command and enjoy the ride!
How Can I Connect Apple CarPlay?
Ready to start enjoying all that CarPlay offers? First, make sure your Honda vehicle is compatible with the program. If your model is from 2017 or newer, there's a good chance that can be equipped with Apple CarPlay, but you can double check by taking a look at Apple's current list of available models. Our team here at Fischer Honda would also be happy to help you find out if the vehicle you are currently driving has this smartphone integration and assist you in setting it up if needed. Whether it's getting your iPhone connected, setting up Siri, or even just re-arranging your apps, we're here to help.
Which Honda Vehicles Have Apple CarPlay?
One thing we love about Apple CarPlay is that is takes the familiar look and placement of the smartphone apps you use on a daily basis, so there's no need to try and learn a new platform. In many current Honda models, such as the 2019 Accord and the 2019 Passport, you'll easily be able to see all of these features with an available 8-inch display in the center stack. For those who haven't bene behind the wheel of a new vehicle in a few years, you'll be amazed at how advanced both the size and the clarity of these new screens truly is.
This Apple CarPlay overview is just the beginning! If you're ready to lease or purchase a Honda and take advantage of these exciting technology features, stop by Fischer Honda at 15 E. Michigan Ave. in Ypsilanti, MI.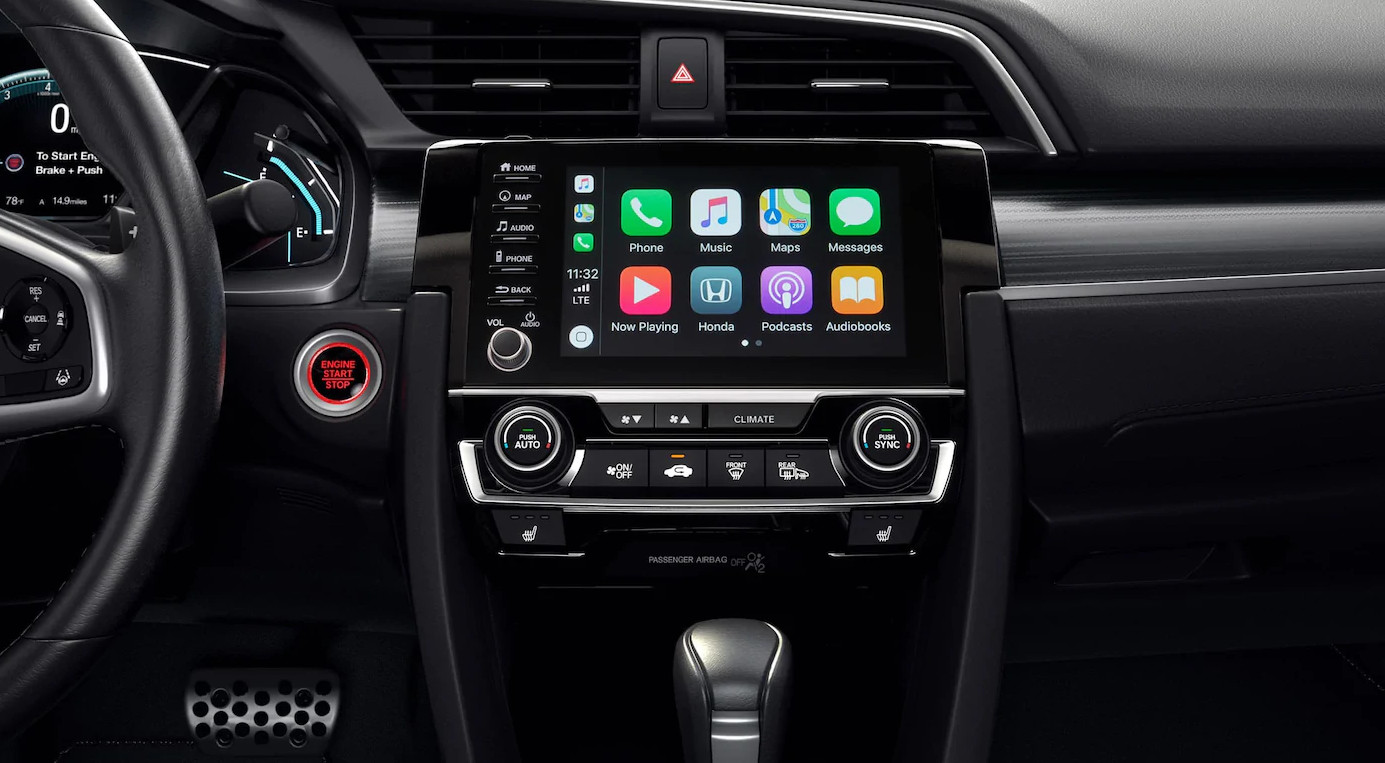 Apple CarPlay Set-Up Help
Make sure that you're in an area that supports CarPlay and your vehicle supports CarPlay.
Start your car, then make sure that Siri is on.
Connect your iPhone to your car using either the USB cable or the voice-command button on your steering wheel.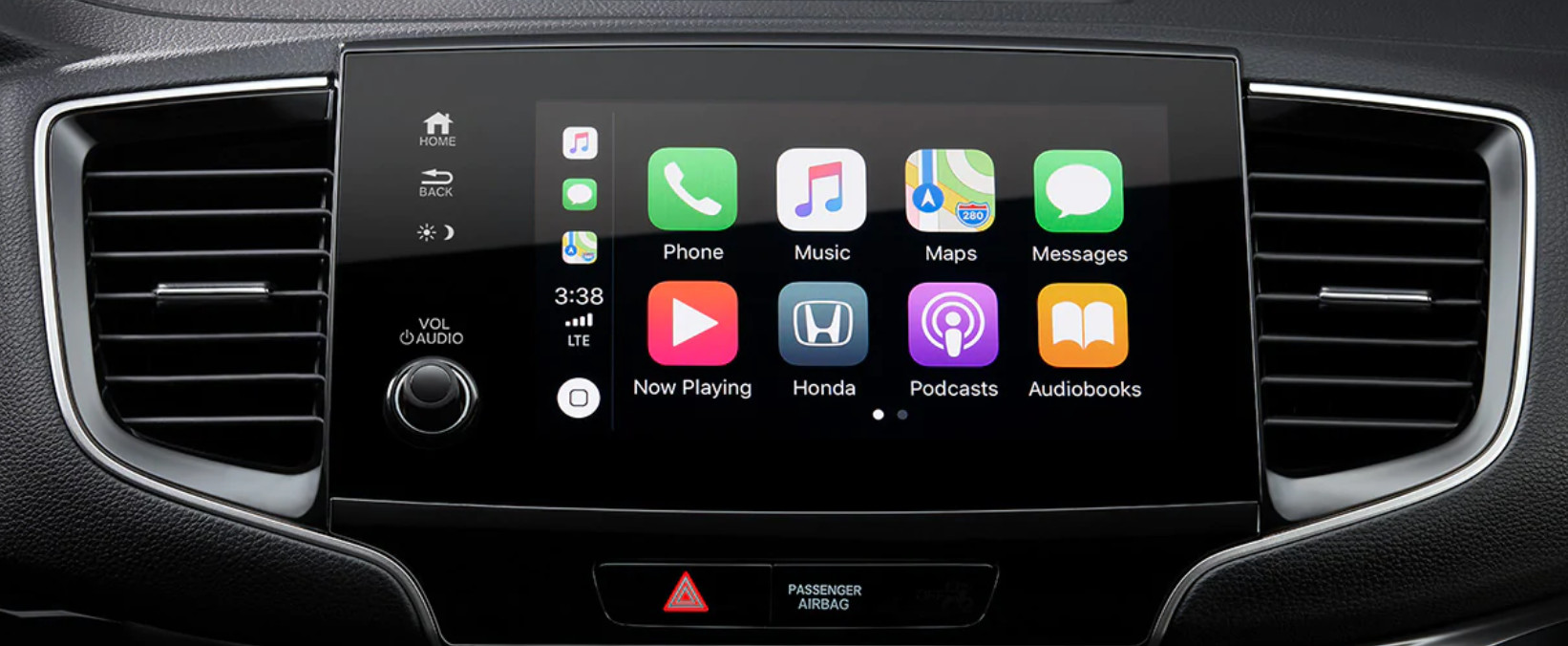 Sales Hours
734-646-6421
| | |
| --- | --- |
| Monday | 9:00 am - 8:00 pm |
| Tuesday | 9:00 am - 6:00 pm |
| Wednesday | 9:00 am - 6:00 pm |
| Thursday | 9:00 am - 8:00 pm |
| Friday | 9:00 am - 6:00 pm |
| Saturday | 10:00 am - 5:00 pm |
| Sunday | Closed |
Testimonials
GOOGLE
6-17-2020
GOOGLE
6-12-2020
GOOGLE
6-4-2020
GOOGLE
5-17-2020
YAHOO
5-9-2020
YELP
5-9-2020
GOOGLE
3-18-2020
GOOGLE
3-13-2020
GOOGLE
2-25-2020
GOOGLE
2-25-2020
GOOGLE
2-22-2020
"Always Fantastic"
DEALERRATER
1-21-2020
GOOGLE
1-21-2020
GOOGLE
1-11-2020
GOOGLE
1-4-2020
GOOGLE
1-4-2020
GOOGLE
1-3-2020
GOOGLE
1-3-2020
GOOGLE
1-1-2020
"Great Service"
DEALERRATER
12-31-2019
GOOGLE
12-31-2019
GOOGLE
12-31-2019
GOOGLE
12-28-2019
"Great service. "
DEALERRATER
12-27-2019
GOOGLE
12-27-2019
GOOGLE
12-23-2019
GOOGLE
12-22-2019
GOOGLE
12-22-2019
GOOGLE
12-22-2019
"Did an excellent job fixing vehicle. Only thing that went..."
DEALERRATER
12-20-2019
GOOGLE
12-20-2019
GOOGLE
12-18-2019
Read More
1 Apple CarPlay™ is a registered trademark of Apple Inc. Depending on use, Apple CarPlay™ can share user and vehicle information (e.g. vehicle location, speed and other operating conditions) with the connected iPhone®. See Apple's privacy policy for details regarding Apple's use and handling of data uploaded by CarPlay®. Use of CarPlay® is at user's own risk, and is subject to agreement to the CarPlay® terms of use, which are included as part of the Apple iOS terms of use. CarPlay® vehicle integration is provided "as is," and Honda cannot guarantee CarPlay® operability or functionality now or in the future due to, among other conditions, changes in CarPlay® software/Apple iOS, service interruptions, or incompatibility or obsolescence of vehicle-integration hardware or software. See Honda dealer for details. Only use CarPlay® when conditions allow you to do so safely.
2 As of September 2019. See dealer for full list of current offerings.